Powerful ACCELERATED MARKETING™
Increase your leads without spending more money on ads or marketing.
Almost 70% of online experiences start with a search engine
If your business isn't moving higher in the search results, it's moving further down.
The webdev
4-Pillar Approach
No matter what your competitors have done, we've done more, and with massive success.
Google needs to know your site and ultimately your brand has the depth to become an authority in your niche and geographical target markets. Depth consists of deep website engineering, utilizing page lengths, keywords, internal linking, images, user experience, and much more.
Do you have enough relevance in Google's eyes to become an authority? Relevance consists of intensive keyword research, intent, placement, density, uniqueness, selling propositions, calls-to-action and more.
Your website and brand need to have the consistency to become an authority. Consistency boils down to the content strategy, intervals of new content production, copyrights of images, uniqueness, sitewide improvements, and software updates. Yes, Google even knows when you update your website.
The goal is to position your site as an authority in your space by showing a combination of depth, relevance, and consistency. Once these pillars have been achieved, we continue to scale your organic reach through quality links, guests posts, citations, and more to reach unthinkable limits. The old ways to rank are gone.
Exclusive, Proven, Scalable Marketing
Achieve pivotal outcomes through cutting edge strategy and tech
Make informed decisions through call monitoring. Our partner platform allows your company to visualize data with unique phone numbers that can test the effectiveness of any search outreach campaign.
Our call data integrates beautifully with your systems for ultimate ease of use, giving you access to vital data and recordings that you can dissect to gain a better understanding of how your customers are responding to our efforts.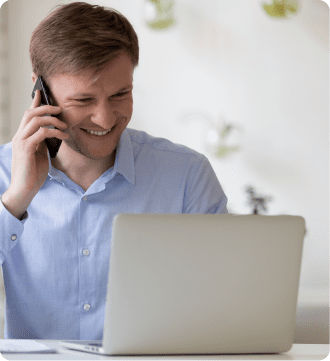 Robust Competitor Analysis
See everything rival companies are doing through intensive research and competitive intel. We can see everything from organic and paid traffic analysis to what keywords they are ranking for. We Identify the top market players and gain an unfair advantage with key data at our fingertips.
No matter the size of your organization, you'll easily be able to compete with the biggest industry leaders with invaluable information.
We don't waste time trying to rank for keywords that will have no impact on your bottom line. Our concentrated keyword research targets short and long tail phrases that match the most valuable user intent.
With our efforts directed at keywords that matter, you'll see your rankings soar and leads come in faster than the average agency that wastes your dollars on irrelevant phrases.
Understand the inner workings of your search engine marketing campaigns with fully customizable reporting capabilities. We take raw, complicated data and translate it into easy to read, actionable numbers. No matter how complex your organic marketing operations are, we're able to provide detailed breakdowns of metrics like cost per lead, goals, and custom events.
Amplify Your Traffic, Elevate Your Leads
We'll take your weak traffic and ramp it up to full power.
A Results-minded Agency Centered On Metrics That Matter
We're leading the industry in highly advanced tracking and data tools that give us the metrics we need to perfectly calibrate every facet of your campaign seamlessly. With webdev's proprietary tools and strategies, you can count on seeing increased leads in just a few months.
The ACCELERATED MARKETING™ Process
Other Services From webdev.com
Get More Calls And Leads No Matter How Competitive Your Industry.
Gain Influence & Dominate Your Industry
webdev.com has pioneered strategies and methods to secure first page rankings for organizations who want more control in search.
Insights Into Your Competitors
Our team will establish baselines against your competitors with our 4-Pillar flagship approach developed over a period of 10 years of data and trends:
This will give us valuable understanding into how your company stacks up against competitors online. Once that data has been collected and analyzed, we'll develop an aggressive action plan to generate organic traffic to your website.
Heavy Website Optimizations
Fine-tuning your site to achieve maximum performance is a key part of our action plan. We build trust and validity with Google to extend your organic reach and earn brand recognition across all channels. This is an ongoing process to keep up with the latest trends and search changs.
Aggressive Content Strategy
With extensive keyword research and competitor surveying, our world class in-house writers masterfully write and enhance people-centered and search engine optimized content to boldly represent your company as an industry leader using your blog.
Rapidly advance your digital reach as we execute innovative techniques designed to accelerate your site's influence and visibility. The webdev.com search outreach team is enabled with highly effective proprietary technology that allows you to expand your online presence in momentous ways.
No Website Redesign Required
Intentional web design & development is at the heart of our business, and our expertise. We've helped thousands of companies overhaul their outdated websites with conversion-optimized, user-focused that generate more leads than they could ever imagine.
While our team can use your existing site for a new search outreach campaign, we'd be lying if we told you this is the best option. With a completely free mockup, webdev would love to show you what we're capable of doing for your business.
The best part? Your brand new site will be completely hosted, managed, audited, secured, and monitored on a continuous basis to ensure maximum performance.
Frequently Asked Questions
What's the difference between Accelerated Marketing™ and SEO?
The simplest way to answer this question is that we focus on positioning you through natural means. We want to prove to Google that your company has amazing depth, relevance, and consistency as demonstrated by your actions. 


Traditional SEO attempts to force authority through backlinks and other tactics first without building your foundation to achieve a position of true authority. It's risky, outdated, and worst of all, it takes forever.
How long until our company sees results?
Because we don't utilize a one-size-fits-all approach, there's no set time intervals to see "x" number of leads or calls come in. Factors like a competitive market, niche industry, budget, and other limiting factors can make a difference. Our average client can expect to see substantial growth in month three.
Is organic search better than paid search?
Without a doubt, search engine marketing is a long-term play to build organic brand equity for years to come. The investment you make now will pay dividends for years to come with the right partner (us!). When investing in Paid Search campaigns, you're really investing in Google and the rest of the advertising giants. Committing to Organic Search means investing in your own website, brand, and authority. The results aren't as immediate and take more of an intentional strategy, but if done correctly will drive an ROI that no marketing dollars can compete with.  
How can we rank without backlinks?
Many agencies will push link building campaigns on you that employ less than ethical strategies. It goes against Google's policy to manipulate search rankings. Not only is this extremely risky, but your site can be penalized heavily which would result in losing keyword rankings. We focus on natural, organic, content-focused techniques and only introduce extremely high quality backlinks during the scaling phase later on. 
Should we stop the campaign at some point?
Our objective is to position you as quickly as possible to justify our cost. Once this initial success is achieved, we'll transition to steady, consistent growth that makes sense for you. Webdev clients are not only very happy to pay us to grow their company but generally push us to scale faster than we have been able to deliver! Once the snowball starts rolling, things get exciting. 
Unfortunately, it's not just about spending money when it comes to Google (if it was that easy, everyone would do it). It's about being wise, strategic, and most importantly intentional with every move. 
Will you take on my competitor as a client?
We are extremely selective in who we take on as a client with any of our core offerings. There's no need to worry – we will never work with a direct competitor while you are working with us.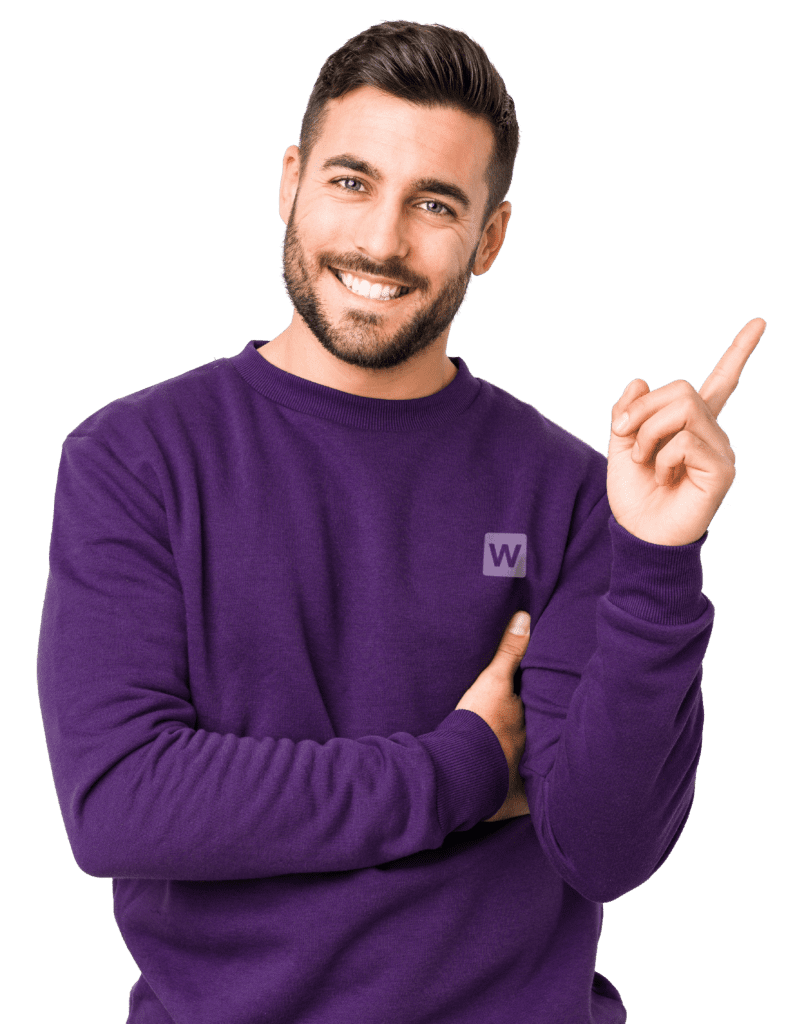 Take Your Company To Another Level Through Strategic Organic Expansion